small by design
Hidden between Madison and Milwaukee is legendary Lake Mills, Wisconsin. A metaphorical small pond with a really great lake and some of the finest folks around. And me. Hi! Stop by sometime, you'll love it.
For now here's an abridged portfolio of my print, web, identity and product graphic design and creative direction for boutique shops, big brands and a lot in between. And as swell as these pretty pictures are, the strategy, market research and positioning behind each one matters as much or more. Every project has a story.
Unless otherwise noted all work is drawn, written, produced, thunk, landed, coded, etc. by me. I do all my own stunts. For this I am ever grateful, as it allows me to create a diverse body of work for a fantastic collection of clients. Maybe even you someday.
Be good people. Know good people. Do good work.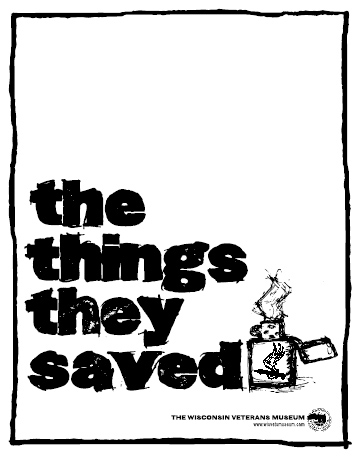 These exhibit panels and posters feature pen sketches and hand-rendered headlines reminiscent of the doodles and daydreams of Vietnam-era GIs. The Things They Saved exhibit was part of the Wisconsin Veterans Museum display at 2010's LZ Lambeau Vietnam Veterans welcome home event.